Nature Happenings in June.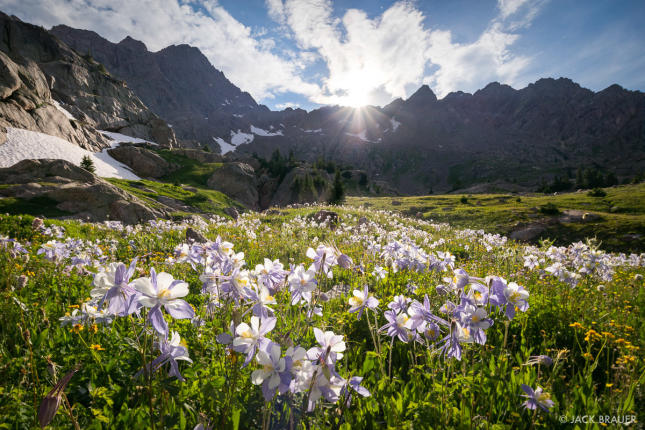 June is Perennial Garden Month & National Rivers Month
Beautiful Columbines (Colorado State Flower) will begin to bloom.
June is, on average, our fourth wettest month of the year.
Listen for the thrilling sound of the male Broad-tailed Hummingbird's wings as it darts about in search of insects, nectar, and females.
Some cavity-dwelling species may attempt to start a second brood. Be sure to check your nest boxes.
Add suet dough to your bird feeding station during the hot summer.
Bird migration is finished. Birds that are here now are summer residents that nest.
As the month progresses, feeders can become busy with visiting parents and fledglings.
Keep cats inside to help protect fledglings.
House Wrens are nesting.
Full Moon - June 14th
New Moon - June 28th