July Happenings
We are now hiring for our Denver and Highlands Ranch locations!
Are you our next great employee? Click here for more information.

July featured products are Quick-Clean™ Finch Feeder, Finch blend, and Nyjer seed.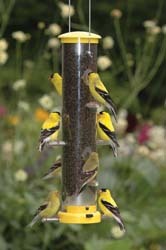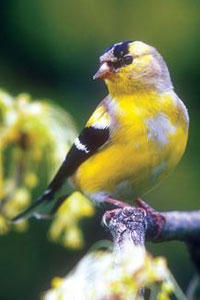 Quick-Clean™ Finch Feeder

Our Quick-Clean™ Finch Feeders are designed to make life a little simpler for your birds and you. The reinforced metal feed ports make it easy for finches to dine on Nyjer® (thistle), while the removable base makes cleaning a breeze. In addition, these feeders are backed by a limited lifetime guarantee that includes squirrel and raccoon damage. We also offer a variety of accessories, including trays and weather guards.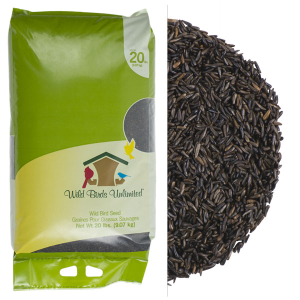 Nyjer® is a high oil content seed, making it an excellent energy source for active birds such as goldfinches, house finches, purple finches, and pine siskins. It is important to keep the food fresh for these picky little eaters. Nyjer has a thin shell and is vulnerable to spoilage while in the tube. Once the seed starts to dry out and become stale, finches will turn up their beak for fresher forage.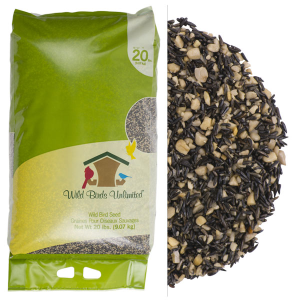 Finches' favorite! Our Finch Blend includes Nyjer® and fine sunflower chips. It's a favorite of goldfinches, house finches, purple finches, and pine siskins.
Birdbaths; 14'', 20'', and tabletop! Plastic, Powder-coated steel, granite, and Decorative glass.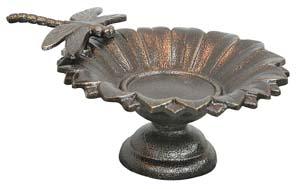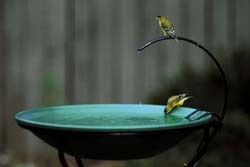 Birds love water! Attract more birds to your yard with a birdbath dish.
Made of metal, plastic, or glass. Features sloped sides so birds can move to their desired bathing depth and a textured surface for easy grip.