June Happenings
Looking for hardware?
There is a nation steel shortage, if you are looking for certain products, save time by giving us a call for up to date information.
Our number is 303-987-1065
June featured products are Wren/Chickadee Nesting Boxes, Birdbath, and Hummingbird feeders...OH MY!
EcoTough® and Cedar House; Wren/Chickadee birdhouses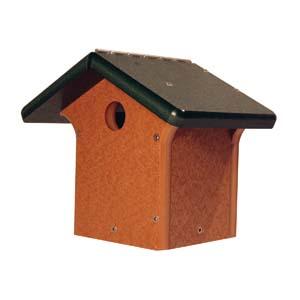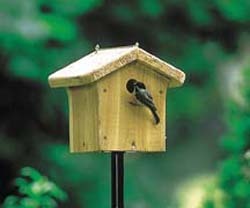 Wren/Chickadee birdhouse design allows for proper drainage and ventilation to keep the nest and babies dry and has an ideal floor size for wrens and chickadees. Also includes our two-way opening system. The side opens for cleanout, and the roof opens for monitoring the nest.
Our high-quality Bewick's Wren/Chickadee birdhouse is made of durable red cedar.
EcoTough® feeders and houses are environmentally friendly, high-quality products that are made from recycled plastic milk jugs. These feeders and houses prevent used milk jugs from making their way into our landfills. EcoTough feeders and houses won't rot, crack, fade or warp like wood can. Comes with a limited lifetime guarantee.
Birdbaths; 14'' and 20''. Plastic, Powder-coated steel, granite, and Decorative glass.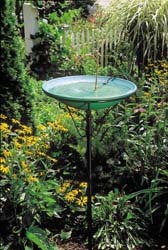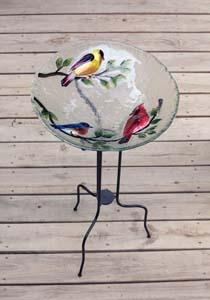 Birds love water! Attract more birds to your yard with a birdbath dish.
Made of metal, plastic, or glass. Features sloped sides so birds can move to their desired bathing depth and a textured surface for easy grip.
Hummingbird Feeders; High Perch and Decorative Window Feeder, and Bottle feeders.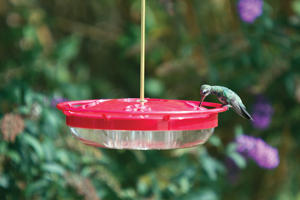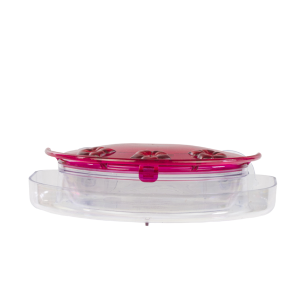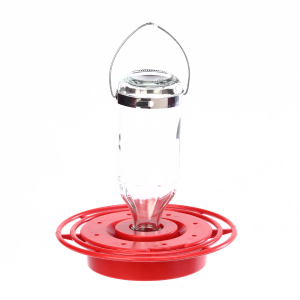 Our High Perch™ hummingbird feeder is the perfect way to attract hummingbirds to any yard. The high perch allows hummingbirds to comfortably rest, providing you with better, longer views of the birds. The feeder has a clear bottom that allows you to see hummingbirds' tongues lap up nectar (up to 12 times a second) as well as the level of the nectar solution. The feeder comes with a built-in ant moat to deter crawling bugs from reaching the nectar solution. It's easy to fill, clean (top shelf dishwasher safe), and hang, and it's backed with a limited lifetime guarantee.
The Decorative Window Hummingbird Feeder three-port feeder is easily mounted to any window with two suction cups. Its clear bottom allows you to see hummingbirds quickly lap up the nectar solution. Features three feeding stations and a moat that, when filled with water, will keep ants and other crawling insects out of the feeder. It's also easy to clean and comes with a limited lifetime warranty—8 oz capacity.
The Bottle Hummingbird Feeder will be a great addition to your backyard to attract hummingbirds. It holds 8 ounces of nectar, has 8 nectar ports, and is easy to clean.
We are open for in-store shopping as well as in-store pickup and curbside pick up.
Visit our online store by clicking here for a wide selection of bird feeding and other nature products.
Nature Happenings in June.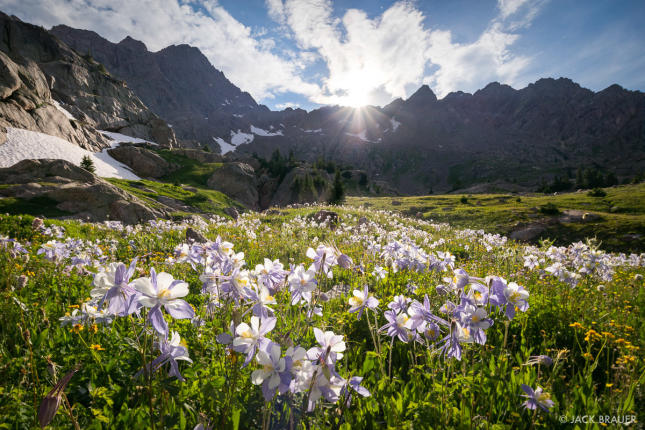 June is Perennial Garden Month & National Rivers Month
Beautiful Columbines (Colorado State Flower) will begin to bloom.
June is, on average, our fourth wettest month of the year.
Listen for the thrilling sound of the male Broad-tailed Hummingbird's wings as it darts about in search of insects, nectar, and females.
Some cavity-dwelling species may attempt to start a second brood. Be sure to check your nest boxes.
Add suet dough to your bird feeding station during the hot summer.
Bird migration is finished. Birds that are here now are summer residents that nest.
As the month progresses, feeders can become busy with visiting parents and fledglings.
Keep cats inside to help protect fledglings.
House Wrens are nesting.
Full Moon - June 5
New Moon - June 10th