Save During the Wild Birds Unlimited Bird Food Sale - February 13 - 21, 2020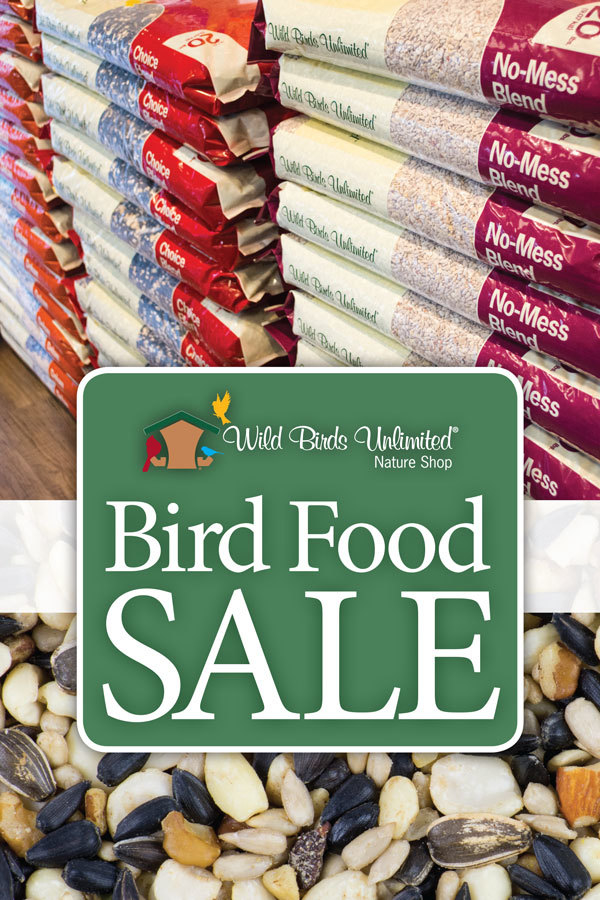 Everything Birds Eat On Sale, 2/13 - 2/21*

This is a great time to try out new bird foods. Our Winter SuperBlend™ Seed and Cylinders are perfect for this time of year. High in fat and protein to keep birds going in cold weather. We have many new foods based on Jim's Birdacious® Bark Butter® and our new SuperSuets™. Bark Butter has attracted 160 species of birds across North America - more than any other single food. Bark Butter is now available as Bits, Bugs & Bits™, cylinders, Stackables®, tubs, QuickBites™, cakes, and plugs. SuperSuet™ is available in cakes, cylinders, and the new plugs.
Furry critter problems? Most of our Bark Butter® and SuperSuet products come in Hot Pepper formulations. Fiery Feast™ and SunFire™ Chips are new Hot Pepper blends that keep squirrels and raccoons out of the bird feeders.
Remember, not only do Daily Savings Club Members save at least 15% every day on bird food, members save an additional 5% off bird food sale prices! This is the best time to join or renew your membership.
*Valid on in-store, curbside pick-up and MyWBU online purchases only. One discount per purchase. Yes, BirdBucks can be used during the sale. Not valid on previous purchases. Valid 2/13/2021 thru 02/21/2021 at the Denver WBU store.

** Valid in-store, curbside pick-up and MyWBU online purchases only. One calendar per family.